Members of the community and volunteers for people living with HIV pose for a group photo at the International AIDS Candlelight Memorial in Beijing on Sunday. Photo: Dong Feng/GT
HIV research scientists gave assurances that China-US cooperation on HIV vaccine trials would not be affected by current trade tensions, adding that China plays a significant role in AIDS elimination.
A collaboration program between the US National Institutes of Health (NIH) and the Chinese Center for Disease Control and Prevention (China CDC) is expected to make progress later this year, Shao Yiming, Chief Scientist of the National Center for AIDS and STD Control and Prevention, CDC, told the Global Times on Sunday.
About 200 people consisting of college students, volunteers, professionals and representatives of HIV-infected people joined UNAIDS to observe the International AIDS Candlelight Memorial in Beijing on Sunday, calling for zero discrimination against HIV/AIDS patients.
There are an estimated 1.25 million people living with HIV in China. In addition to this number, every year for the past five years, an estimated 81,000 people in China have become newly infected with HIV, Marielza Oliveira, director and representative of the UNESCO Beijing Cluster Office, said in her speech at the 36th memorial. Launched in 1983, the annual memorial commemorates people who died of AIDS and those affected by the disease.
Oliveira stressed the importance of building a good social environment for AIDS prevention and control under the conditions of further development of AIDS-related medical technology.
"To achieve the 2030 sustainable development goal and end the AIDS epidemic, we must not only 'never let anyone fall behind,' but also encourage the community that needs the most attention to interact more proactively," Kong Lingkun, president of Love Without Borders, said at the memorial.
Mei Zi (pseudonym) shared her experience as an AIDS patient and expressed her gratitude to the affected community, including her doctor. She was diagnosed with AIDS in 2007 and started to take medication in 2009 after relocating from Shenzhen, South China's Guangdong Province, to Beijing.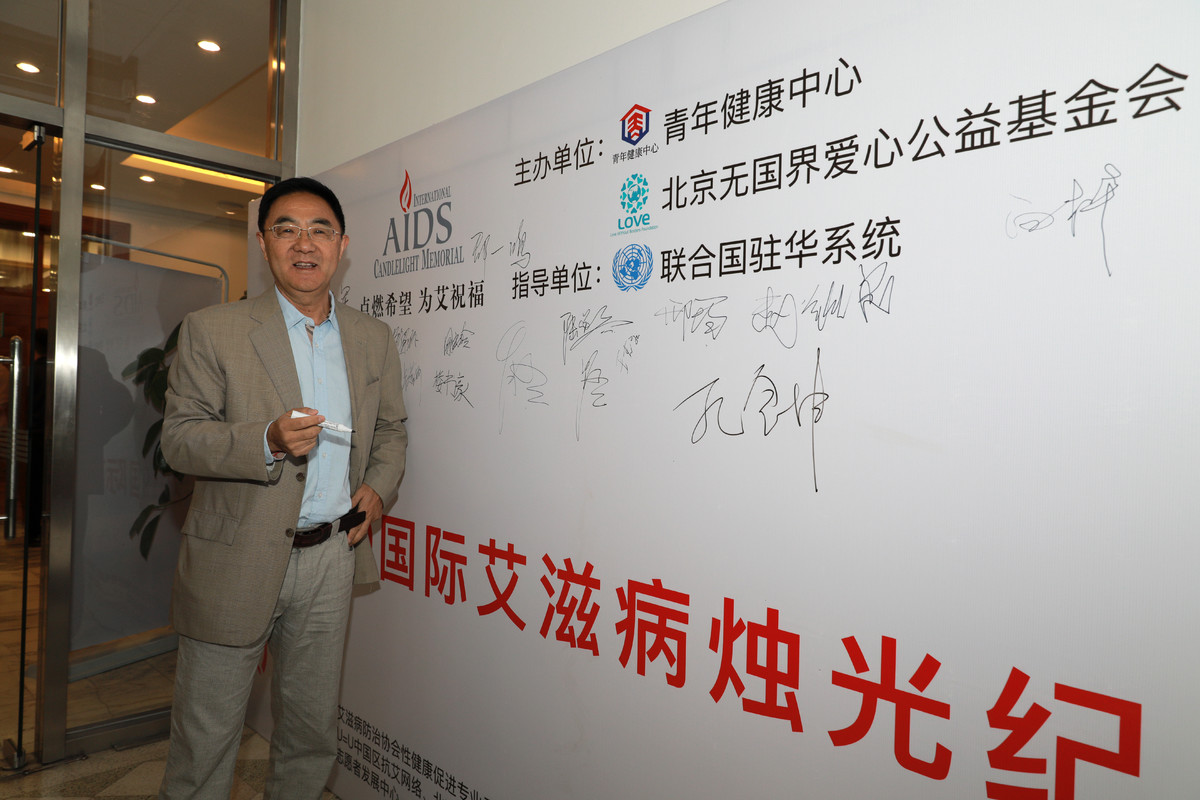 "Thanks to my doctor and the supportive community, they helped me overcome many difficulties. My son is now 4 and a half years old. His smile means love and hope to me and I hope he can grow up in good health," she said.
"We call for correct, evidence-based public campaigns on the science in the management of HIV so as to break the walls of ignorance, fear, stigma and discrimination in all facets of society and in all institutions," Oliveira said.
China has taken a different approach in HIV vaccine development, Shao explained at a roundtable lecture comparing two historically different technologies for smallpox vaccines.
Shao is leading the research on re-designing HIV vaccine antigens based on the equine infectious anemia virus (EIAV) vaccine to develop a Chinese HIV vaccine program.
He said that as a country with a large population, China shoulders a great deal of responsibility for ending the AIDS epidemic. When China controls and reduces the number of people infected with AIDS, the global goal will be achieved.
With effective, quality treatment, people living with HIV can have the virus suppressed and made undetectable in their bodies, enabling them to live full and productive lives, Oliveira said.
Once people living with HIV reach this stage, the threat of them transmitting HIV to their partners or others in society is then eliminated, she said.
She added that UNAIDS and HIV-infected communities are celebrating the scientific discoveries in "U equals U" - in other words - "undetectable" (for HIV) means "un-transmittable."
Kong, who is also the sponsor of U=U China Anti-AIDS Network, said that "AIDS and zero discrimination can't just remain a slogan. U=U is a powerful tool to break the stigma, and no one should reject the facts."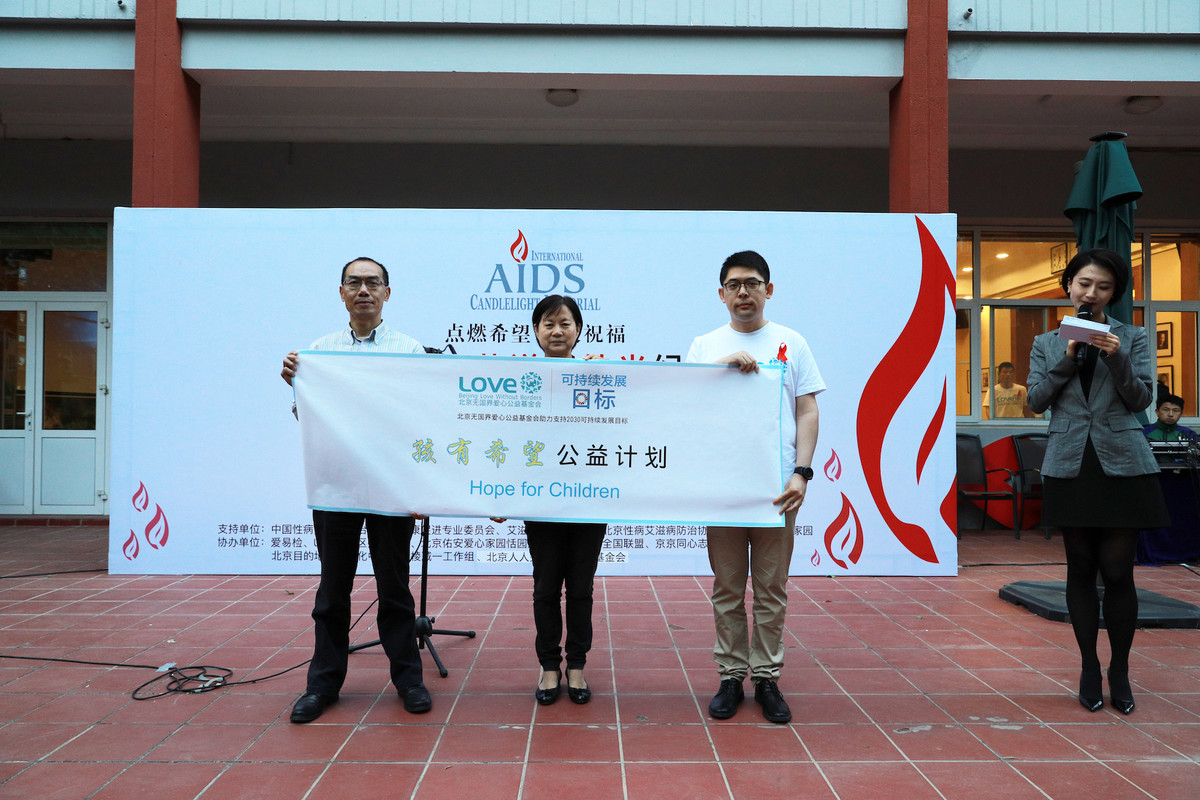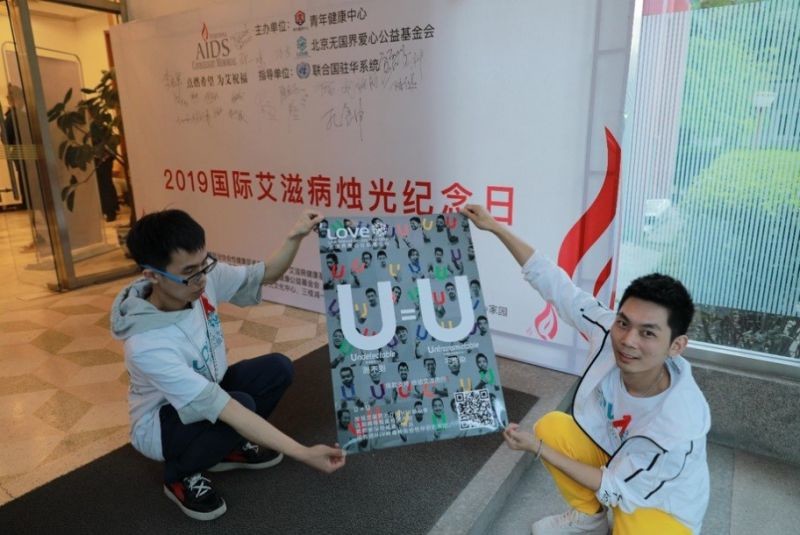 Newspaper headline: Continuing the battle